OKRs are as much a way of embedding systems and processes that support performance and as goal format that means you need to write Objectives and Key Results in a specific format.
Key questions you are solving with OKR
If you are going to implement OKR, you will be motivated to considering re-thinking or re-imagining answers to question like:
How should we….
Make everyone aware of our strategic priorities?
Set goals that align with our strategic priorities?
Share accountability for performance?
Get better at metric / KPI measurement and management?
Make stretch goals a normal and welcome part of how we set goals?
Consider openly what we should commit to and reach consensus?
Stop people getting distracted and always work on what matters most?
Get specific teams to work together more closely?
Allow information on plans, progress and problems to flow freely and not be hidden?
Give people the skills and tools to say no to things that are less important?
Give people visibility of what others are working towards and provide context for decisions?
Energise people and create more drive to make outstanding goal progress?
Solve issues slowing down progress?
Recognise those doing great work?
Provide more autonomy and improve performance?
Support managers to support their teams more effectively?
Create a high performing culture?
The answers are codified in the ways of working, talking, measuring, updating, and meetings OKR encourage.
If you are looking for answers to questions like these, you're in the right place. If you're not then perhaps OKRs are not for you.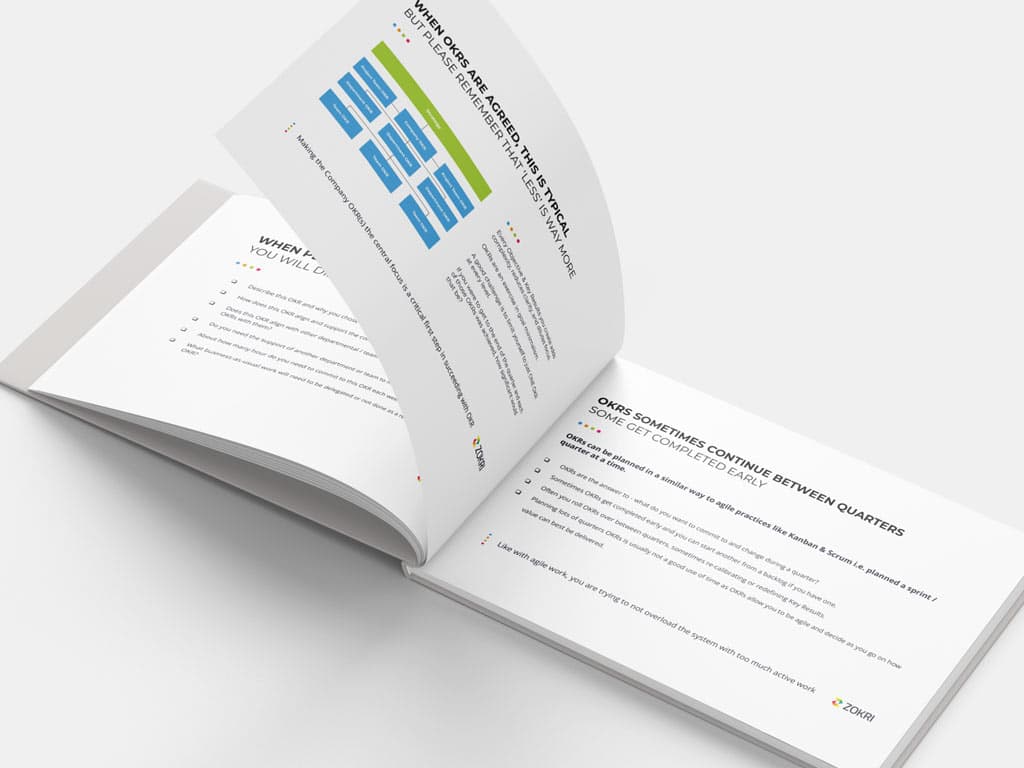 DOWNLOAD FREE GUIDE TO STRATEGY DELIVERY USING OKRs
Learn how to write and manage OKRs. Discover how to combine Strategic Themes, OKRs, KPIs and Strategic Initiatives to achieve high levels of performance across teams.